On October 26th, 2011 ~ I Woke Up to a foot of snow .
The leaves were still on the trees, the snow was very wet.
All the branches snapped off all over the farm.
Here are a few pics ...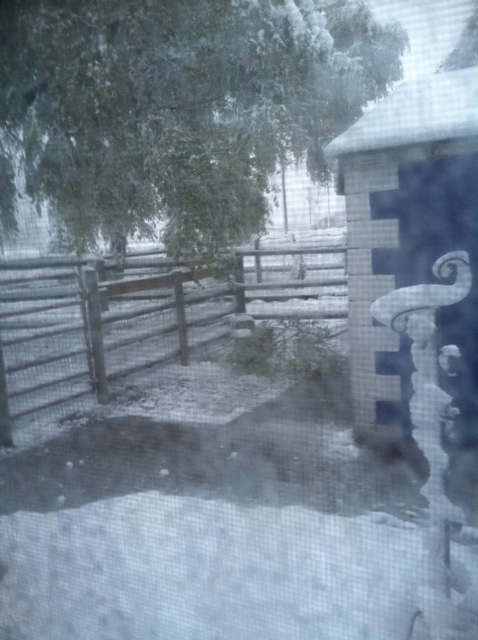 The first glimpse out the bedroom window... Holy Cow, what happened!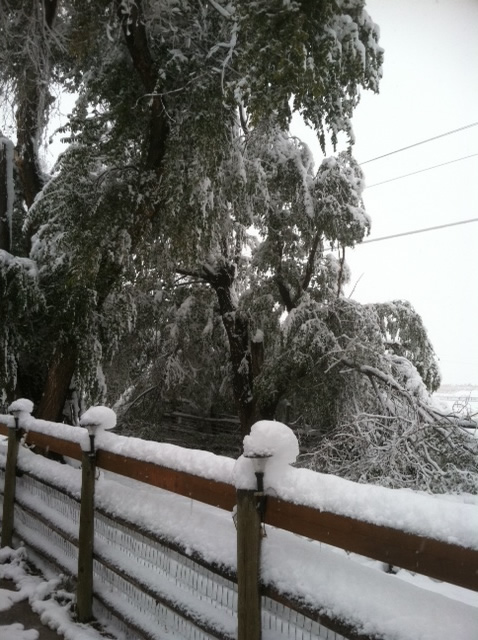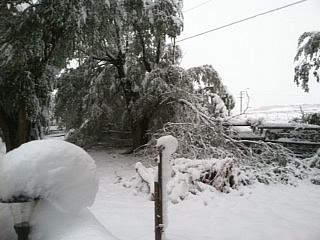 Front yard... Big branches down. The power lines survived...
---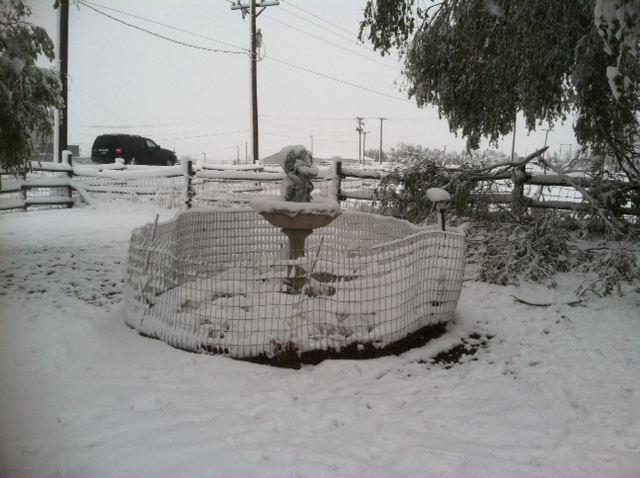 East Yard with bird bath and broken branches down.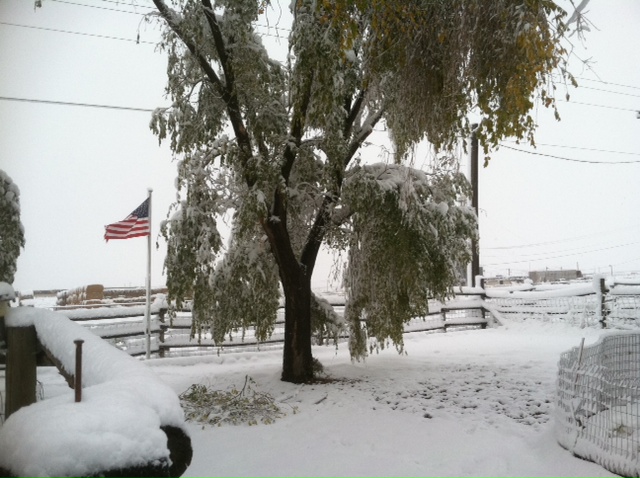 East yard street view.
---
Back yard...
These trees are normally 30 + feet tall.
The branches were so heavy with snow that they touched the ground.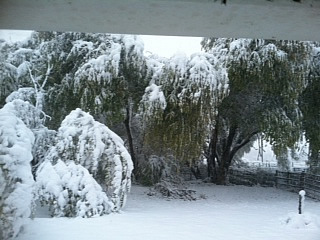 Backyard.
You can see a glimpse of the 4 foot fence at the bottom of these 40' trees.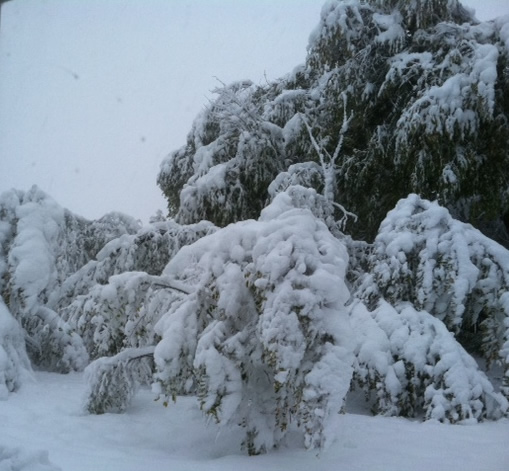 Looking out the window at the backyard...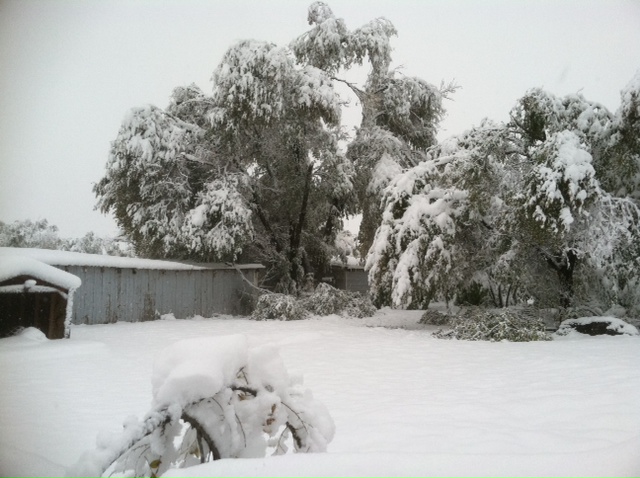 Branches down by the barns!
---
12"+ of snow balances delicately on the fence rails...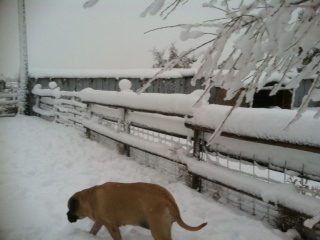 Halo checks out the snow...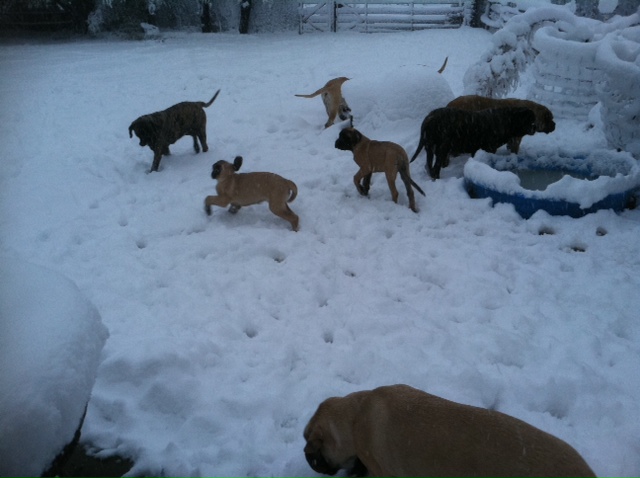 It was the puppies first snow and they thought it was GREAT!
Above... Before and during
branches crashing down on the barns from the back yard.
From under the safety of the awning...
So much for the flowers this year. I guess winter has come, at least for the day :-)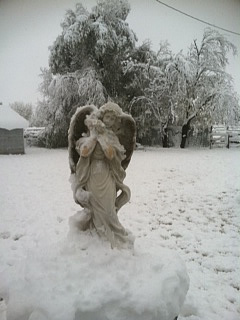 Wow!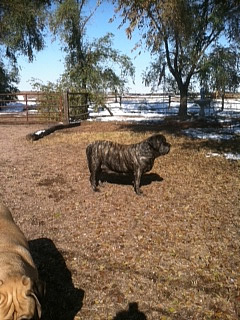 ~ For all the nonbelieving Chicago folk...~
Just 2 days later the snow is almost gone and it's fall again...
Raven thought it was a good opportunity to take some nice pictures of her :-)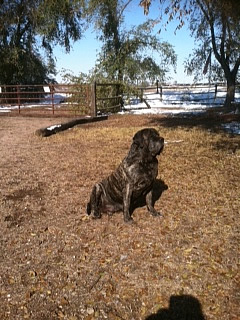 Raven at the driveway gate :-)
Now for the fun part... Clean up!