CH. REDGATES BRITANNIA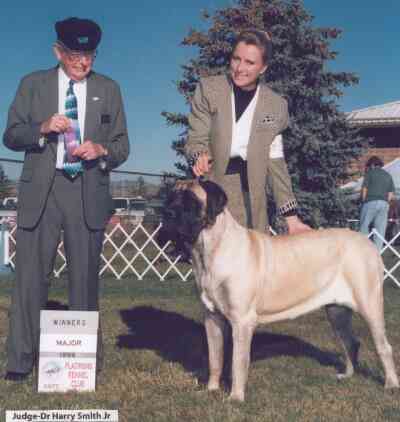 Toni has a major win

Toni
Toni's Story: Toni was one of the girls out of the GrizzXRosie litter. She finished easily and had 9 BOS awards for the year 2000 to some very nice special males. Toni is very large and usually hovers at about 190lbs. She is much bigger than her mom Rosie. She was one of the first pups I offered as a pet but my husband Darrell had decided that she was his favorite and wasn't going anywhere. He was right. She matured beautifully and will be out as a special for alittle while in 2001 until she's bred in the summer. She is so sweet and a pleasure to live with.
---

TONI'S PEDIGREE
CH. YAMA BUSHI SHIN RAE
CH. BRITESTARS DUAL IMAGE
CH. BRITESTARS PANDA
BRITESTARS REDGATE CRUSADER
CH. SILLARS KO TYSON
CH. BRITESTARS WILD THING
CH. BRITESTARS GENTRY PANDA
---

REDGATES BRITANNIA
CH. GRECOS HOLLESLEY ROGUE
CH. GRECOS MAJESTIKS MURPHY
GRECOS ST. BERNADETTE
MAJESTIKS RAHZELL OF REDGATE
DEKONS DUSTY DARINGER
MAJESTIKS LADY BROOKLYN
CAMEOS DUSTY LADY
---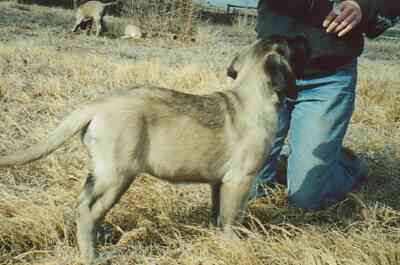 Toni at 3 months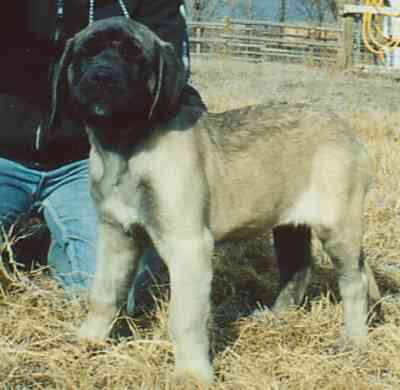 Toni at 3 months posing for the camera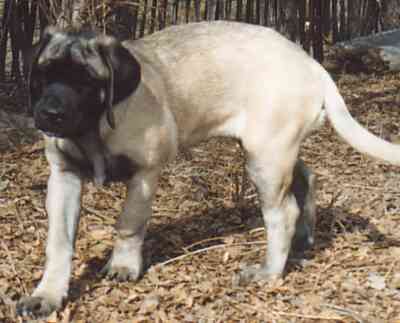 Toni at 3 months looking for trouble.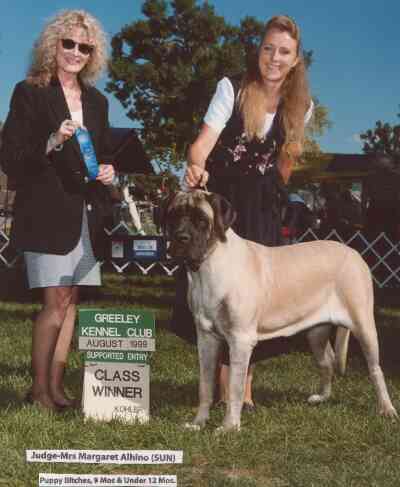 Toni between 9 and 12 months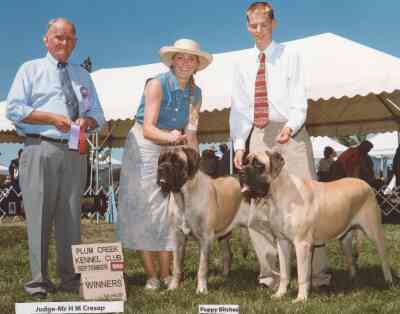 Toni's first points with sister Annie
Toni BOS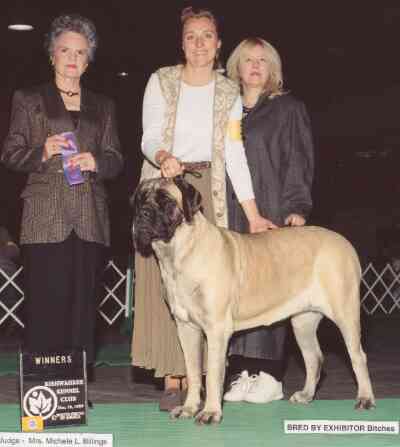 Toni in Chicago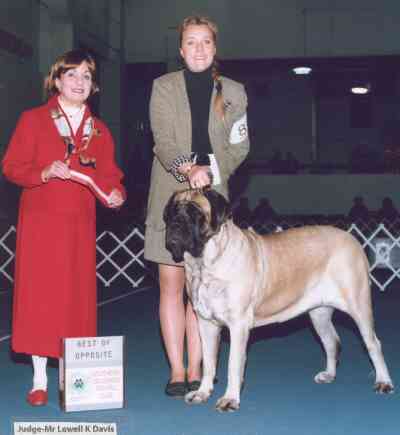 8th of 9 BOS 2000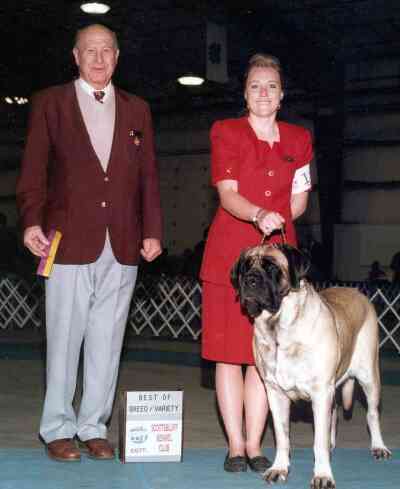 2001 Back to Back BOB in Nebraska.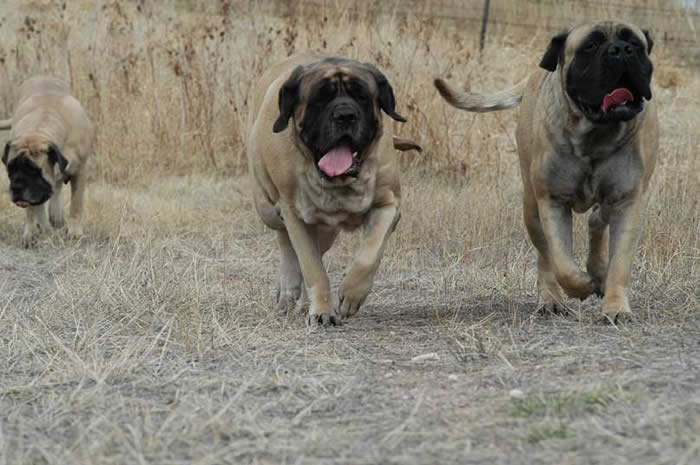 TONI DIED OF OLD AGE JUST SHY OF HER 10TH BIRTHDAY....
WE WILL ALWAYS REMEMBER HER KIND AND GENTLE SOUL :-)
---